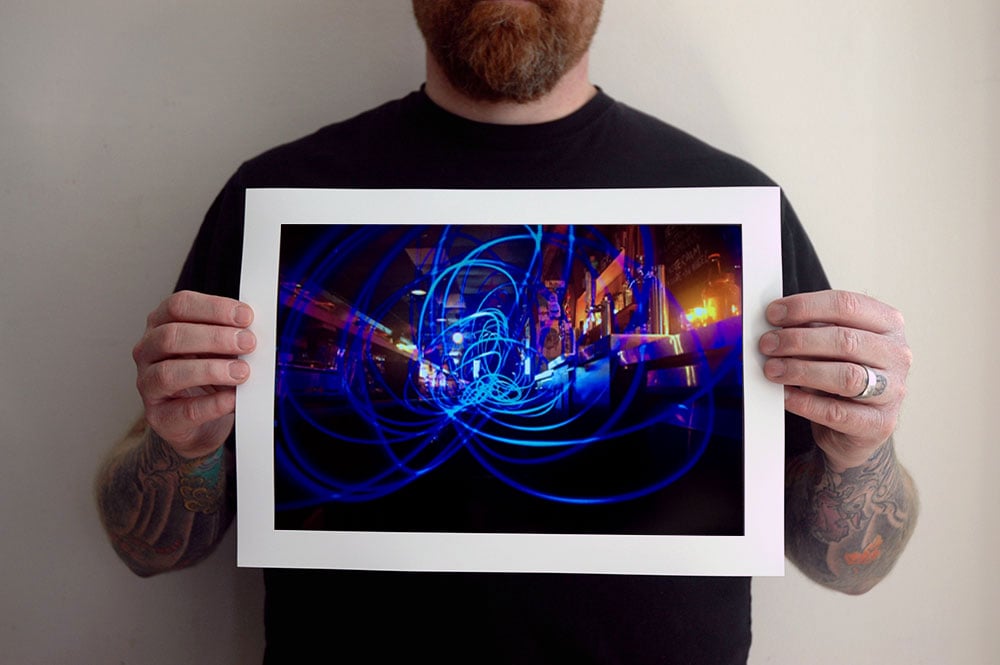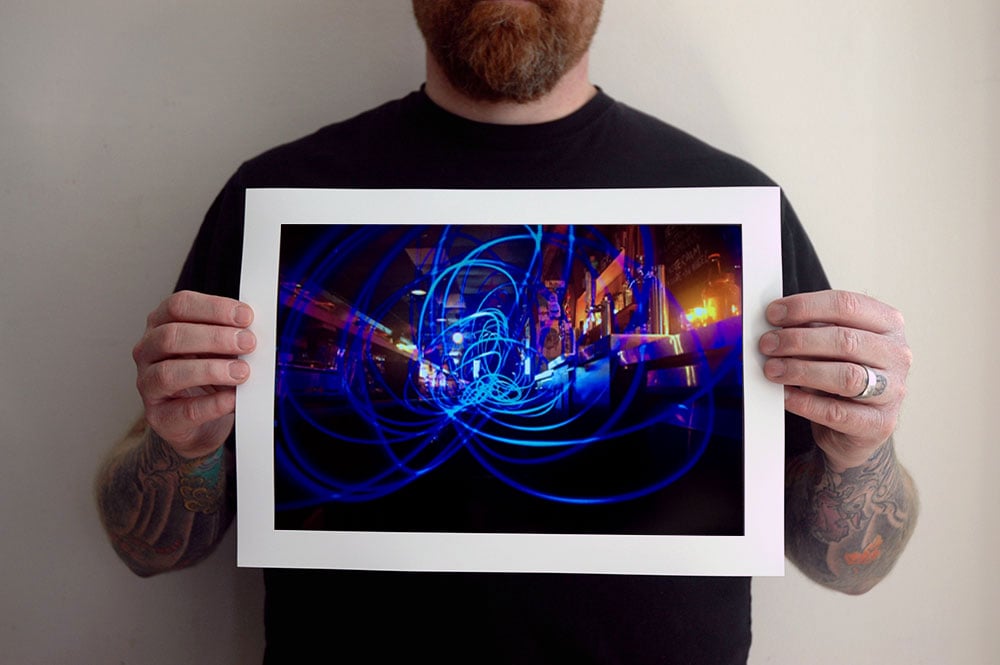 Handlebar
$30.00
Bartender with LEDs on his wrists captured using long exposure photography. Bruce is co-owner of the bar Handlebar.
Each print is a limited-edition run of 500 and is signed and numbered by me.
Image size is 8" x 12" with the border adding 1" on each side. Total size is 10" x 14". Please allow 7-10 days from order for fulfilment.